2022 MWOA Annual Laboratory: Two-Day Process Control Workshop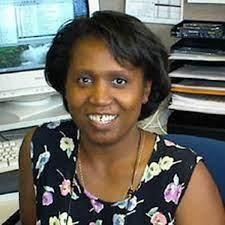 We are excited to welcome Toni Glymph to our annual Laboratory Process Control Workshop!  As a wastewater microbiologist and certified operator who has spent more than 37 years working, teaching, and researching in the field of wastewater microbiology, Toni has gained considerable knowledge of wastewater treatment design and operation.
Toni will provide in-depth training on the role and importance of microorganisms in the treatment system. Operators will gain an understanding of how to diagnose, troubleshoot, and optimize treatment system operations. Learn more about Toni on her website, wwmicrosolutions.com. 
June 15
8:00-8:15
Registration
8:15-8:30
Welcome Toni Glymph, Wastewater Microbiology Solutions
8:30-9:30
Introduction to Microscopy: Slide Preparation, Sampling, Hands-On Activity
9:30-11:00
Wastewater Microbiology: The Role of Bacteria, Growth Characteristics, Parameters Affecting Their Growth (oxygen, sludge age, F:M ratio), Hands-On Activity
11:00-12:00
The Role of Protozoa and Metazoans: Parameters Affecting Their Growth, Identifying Protozoa and Metazoans
12:00-1:00
Lunch
1:00-2:15
Process Control Using the Microscope: Dispersed Bacteria, Protozoa & Metazoa – Relative Dominance, Slime Bulking and Nutrient Deficiency, Toxicity
2:15-4:00
Microorganisms Response to Unfavorable Conditions: Bacteria – Zooglea, Bacteria – Exocellular Lipopolysaccharide, Protozoa & Metazoans – Shelled (Testate) species
June 16
8:00-8:45
What Are Filamentous Bacteria?
8:40-9:00
Sampling & Staining: Slide Preparation, Hands-On Activity
9:00-10:00
Filamentous Bacteria Characteristics – Cell Size & Shape: Sheath and Motility, Attached Growth, Sulfur Granules, Hands-On Activity
10:00-12:00
A Simple Approach to Identification & Control: Bulking Filaments, Foaming Filaments, Staining, Hands-On Activity
12:00-1:00
Lunch
1:00-2:00
Filamentous Bacteria Counting: Hands-On Activity, Case Studies
2:00-4:00
Microbiological Monitoring of EBPR Systems: PAOs, PHB, POLYp and GAOs, PHB and Neisser Staining, Quantifying PAOs and GAOs, Hands-On Activity
Attendees are encouraged to bring a microscope and mixed liquor sample for hands-on experimentation!
Accommodations
The Inn on Lake Superior (Workshop Location) 350 Canal Park Drive Duluth, MN 55802 2 Queens Lakeview $147 2 Queens Bridgeview $144
Call 218-726-1111 to book under the "MWOA" block until May 15th.
Overflow hotels near The Inn Room blocks under "MWOA" available until May 15th.
The Suites Hotel 325 Lake Avenue Duluth, MN 55806 218-727-4663 King/Queen/Double $120 – $140
Hampton Inn
310 Canal Park Drive Duluth, MN 55806 218-720-3000 King/Queen City-side $209
MWOA members and nonmembers are welcome to register. Registration includes lunch both days. Earn 13.5 direct WW hours for attending both days. Registration closes June 1st.
MWOA Members: $225
Nonmembers: $250
The Laboratory Process Control committee is responsible for the planning of annual workshops. Workshops include topics and training to help wastewater plants and lab operators run their plant and laboratory. Also included are updates on state and federal regulations.
Planning Committee Members
Committee Chair: Jennifer Thoreson – MPCA
Maria Amundson – City of Moorhead
Deb Paulson – City of Hutchinson
Dave Luiken – MVTL
Patti Mettler – City of Mankato
Rachel Cunningham – City of New Ulm
Jenny Guziak – City of Rochester
Sarah Yost – MPCA
Rocio Durkot – City of St. Cloud